Verizon Super Bowl 5G Stadium
Verizon partnered with the NFL for Super Bowl LIV to promote the installation of their ultra fast 5G nodes into NFL stadiums across the nation. Our task was to design an immersive experience in Miami that would give thousands of NFL fans, over the week leading up to the Super Bowl, a glimpse into how 5G will change the future of football.
We created an interactive content piece projected in a dome we called the "5G Stadium of the Future." Each of the seats in the dome had a 5G phone that allowed users to interact with the projection content during the experience including viewing player stats in augmented reality, watching live gameplay in multicamera view, and reviewing volumetric replays in 3D.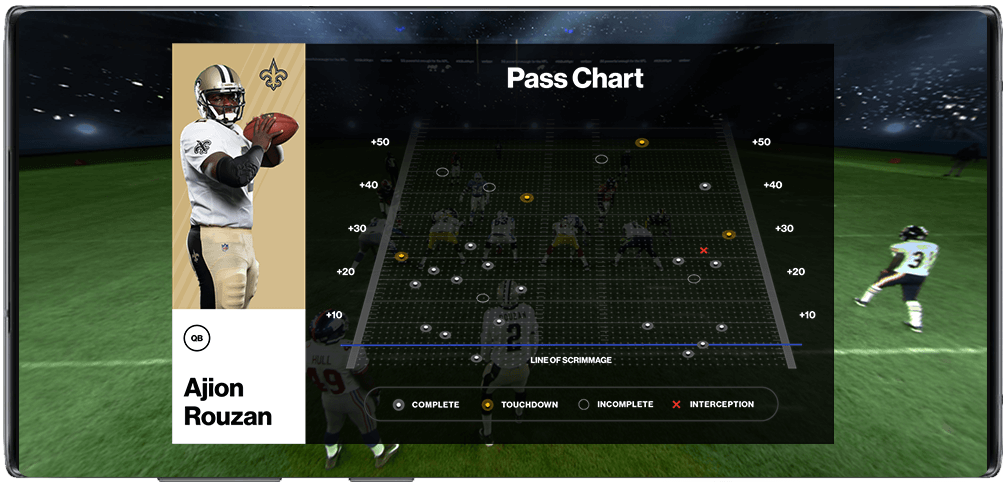 Play